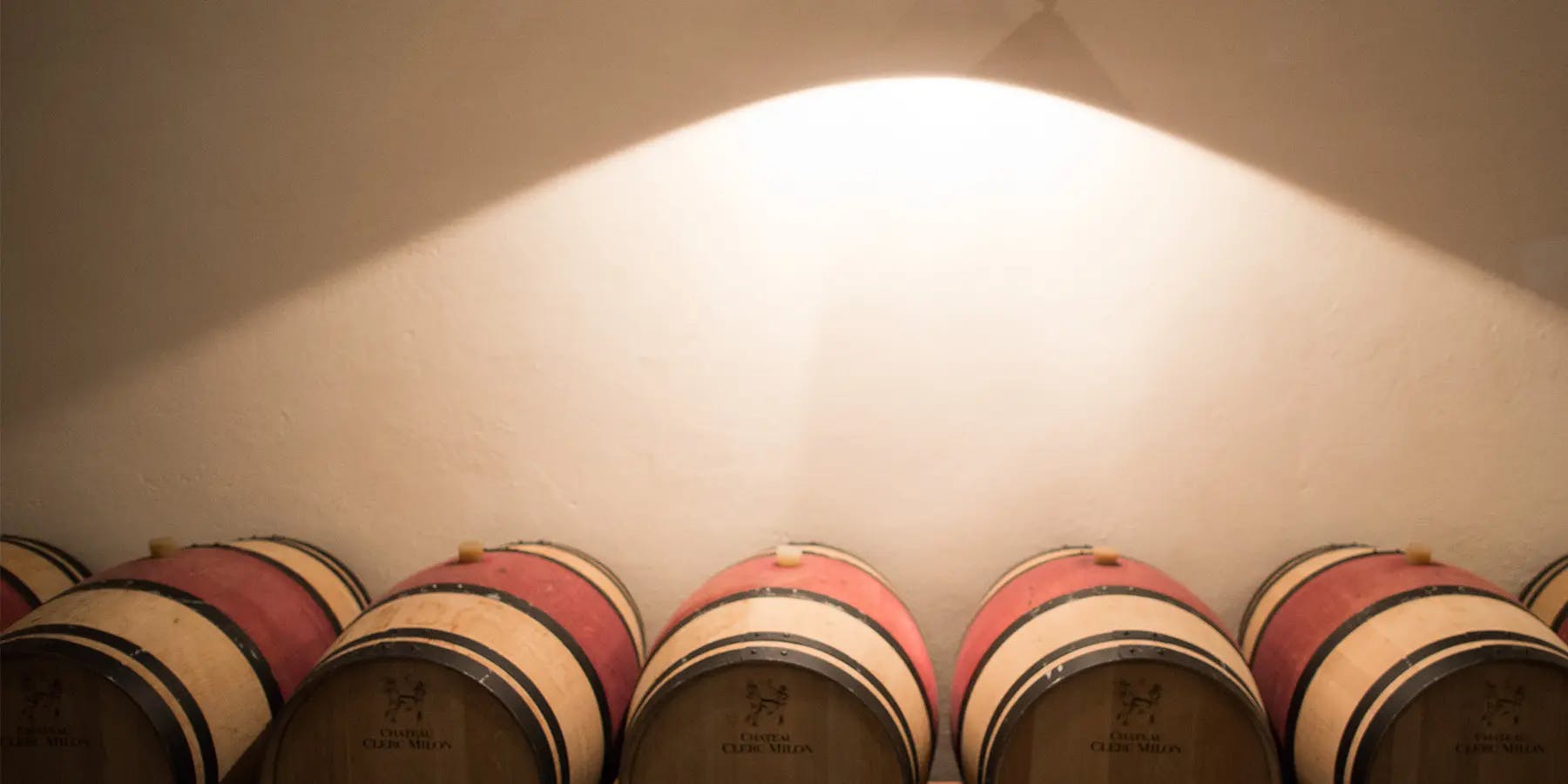 At U'wine, we approach cellaring as an investment in order to make great wines accessible, in the long term, to all enthusiasts.
We have developed a unique model combining asset management and private equity.
Buying the finest wines at the best price thanks to Primeurs and Allocations directly from the wineries, storing them in optimal conditions, being able to have your bottles delivered according to your consumption and tastes, reselling them to finance all or part of your cellar, all the while living memorable experiences, that is the U'wine experience.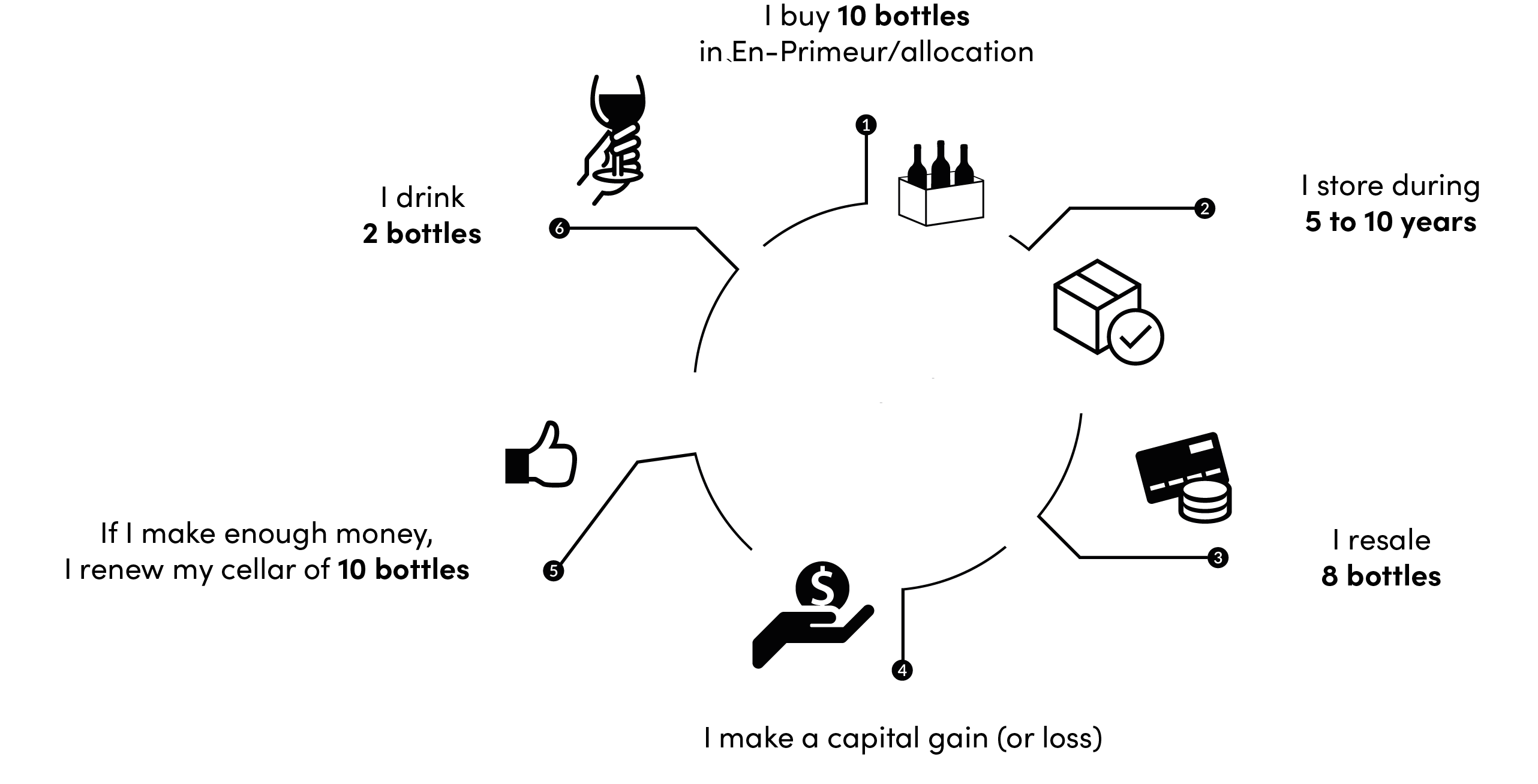 To explain it simply: by subscribing to a U'wine investment offer, you will have access to the sales of Primeur and Allocations wines, i.e. wines that are not yet bottled. As U'wine buys directly from the properties, you benefit from the best possible purchase prices.
The bottles purchased are then stored for a period of 5 to 10 years, depending on the vintage and the wine, while waiting for their peak.
When the wines are mature, you can resell some of them, through the U'wine sales channels, and hope to make a capital gain on your initial investment. This allows you to self-finance all or part of your consumption and your cellar.
We only buy the best wines in the world, and we are always there to advise you on the ideal balance between purchases and consumption.
Our conviction: great wines are made to be drunk.
Our parents and grandparents passed on to us the love of wine, but building up a cellar can become an inaccessible dream today. Some Grands Crus have become objects of speculation and no longer of consumption, their original vocation.
Buying a bottle and consuming it in 30 years, 10 years or even 1 year is an investment. There is a working capital requirement to finance, an asset to create, a storage space to provide (even the "home" costs).
We created U'wine because we believe that the most beautiful Châteaux do not belong in safes.
Our approach to wine cellars with an investment model built around offers registered by the Autorité des Marchés Financiers (AMF) allows us to offer the best protection of assets and the guarantee of a financial performance or, failing that, a "pleasure investment" via consumption.
Our selection of the best wines
Wine is alive; it is not learned from books but by meeting the people who make it, in the heart of their terroirs.
Our services, our innovations and, above all, our events, which bring together wine lovers and professionals, allow us to promote this heritage.
We are committed to discovering and promoting tomorrow's nuggets of wine, which are included in the U'wine "Rising Stars" selection, like so many precious pieces in a collection. To do this, we travel the world in search of the best wines, and we build long-term relationships of trust with the estates and châteaux we work with.
We can thus offer you access to the 1% of the best wines from the most beautiful terroirs, i.e. nearly 1,000 different wines from 9 countries (South Africa, Germany, Austria, Chile, Spain, France, Italy, Portugal, USA), including 6 French regions (Bordeaux, Burgundy, Champagne, Languedoc, Loire, Rhône Valley).
We recommend these wines to you with your eyes closed (but your taste buds wide open) because they are the ones we love, taste and recommend to our friends and family.