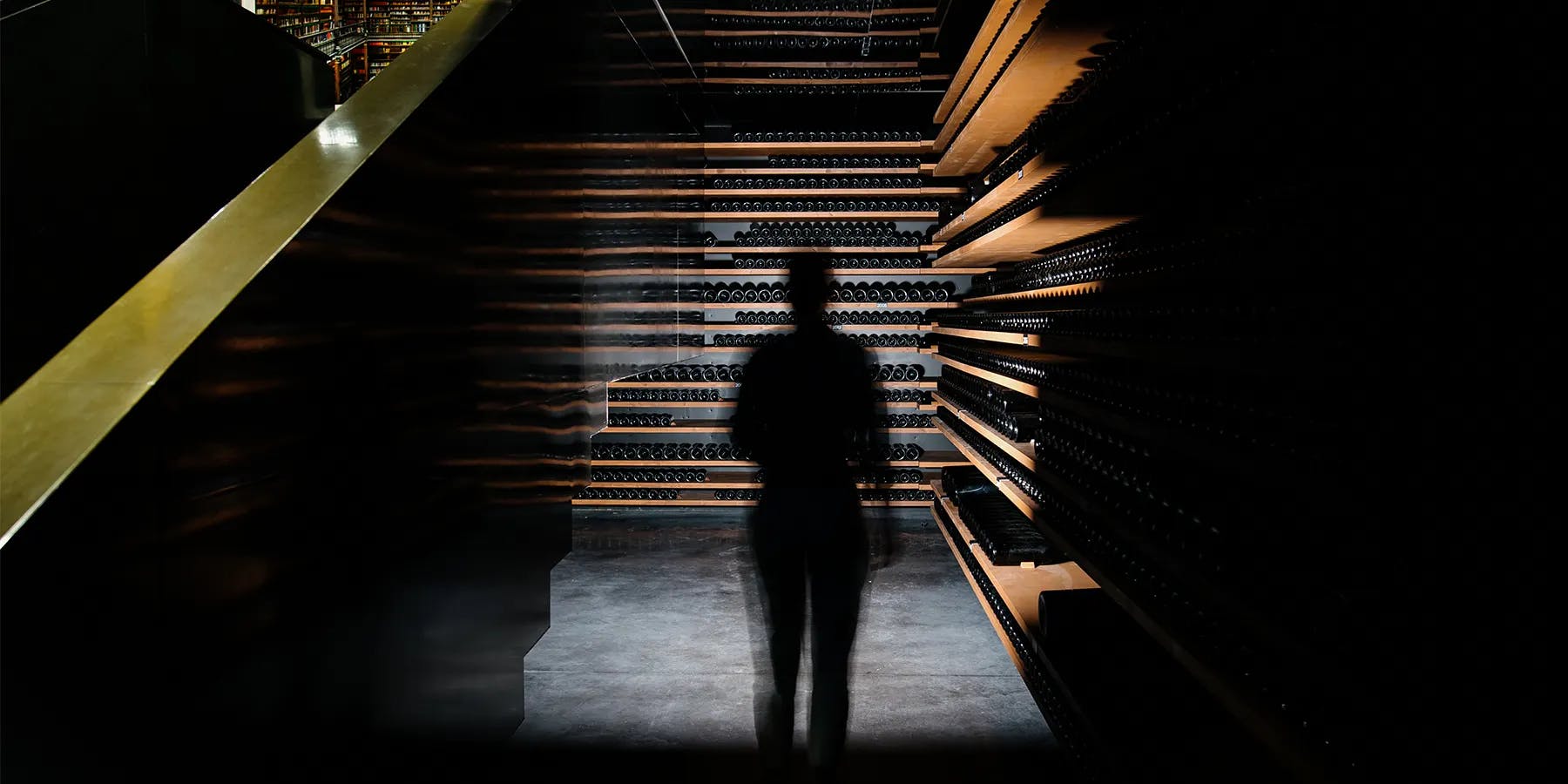 Whatever speculators may think, with their perceptive nose and sad palate, the most beautiful chateaux do not belong in a safe. Our conviction? Grand Cru wines are made for drinking.
At U'wine, we approach wine cellar building as an investment to make great wines accessible, sustainably, to all enthusiasts.
As both a wine merchant and asset manager, we have developed a unique financial model since 2015 based on our ability to seek out future great wines and obtain allocations within the top 1% of the most beautiful terroirs on the planet. Our Management Mandate and Private Equity offerings take advantage of the natural appreciation of these great wines to allow you to self-finance all or part of your cellar.
So, how does it work? We buy for you at the best price, in Primeurs and Allocations, directly from the estates. We can store for you, in Bordeaux, safely and under optimal conditions. When the wines are at their peak, you can have them delivered whenever you want to taste them and sell some to finance your next purchases.
All of this with the best asset protection.
Our headquarters, historically based in Bordeaux, now has 30 employees who are committed to sharing their love of great wines through tailored experiences (tastings, property visits...), personalized recommendations, and the provision of services designed to make your life easier.
Key figures (September 2022)
The key steps
2014-07-01

The U'wine mandate offer

Registered by the AMF as an intermediary in miscellaneous goods. This is a first in France in terms of regulation of alternative investments and a security for clients.

2016-06-01

Launch of the U'wine Grands Crus (UWGC) financial securities offer with ISF reduction

A first private bank refers the offer.

2017-12-01

First allocations in Burgundy

Our catalogue is growing.

2019-01-01

New step for U'wine Grands Crus (UWGC)

AMF visa obtained for our private equity offering.

2020-01-01

Establishment of our subsidiary in Shanghai

Part of the team goes on an adventure.

2021-09-30

A new level

11 M€ turnover.
1st connected bottles (NFC chips) industrialised.

2022-12-01

Creation of the Mandate offer - Cave Conso

To meet your needs even better.
Our values
Passion
We sell the wines we love and regularly taste ourselves. This allows us to accurately advise our customers on the best time to enjoy them.
To achieve this, we surround ourselves with the best, including a fantastic team and a selection committee made up of two true wine enthusiasts:
Corentin Raynaud,

Purchasing and Château Relations Manager. His driving force? Making sure that U'wine is able to obtain the best allocations on the planet to offer to those who want to discover and love them. His talent? Finding the hidden gems of tomorrow to enrich U'wine's 1% selection.

Aymeric de Clouet,

wine expert attached to the Paris Court of Appeal. His goal? To accompany Corentin Raynaud in tasting the primeurs to identify the most promising wines.
Experiences
At U'wine, we are passionate about transmitting our love for wine. That's why we regularly organize private and experiential events for our customers, in France and abroad.
Our U'wine Tours

are organized throughout the year for our clients in France and abroad: an immersive experience in the heart of the Châteaux, meeting with the owners and sharing their passion over lunches or dinners.

Our tastings:

in outdoor locations or in our U'wine apartment in Bordeaux, these meetings are unique experiences that make wine come to life and facilitate its understanding.

Our Taste and Share :

several times a year, these virtual tastings with our wine experts and the owners allow for a different way to discover wine, from the comfort of one's own home.
Find out more about our events
Accessibility
The U'wine connected bottle
Since June 2021, we have been using NFC technology to allow our customers to link their bottles to their wine cellar in just a few seconds, making it easier to manage their stock.
The en-primeurs seclection
We enable our customers to benefit from preferential prices through the purchase of bottles in primeur and allocation. The selection of primeurs is made by our teams and Aymeric de Clouet, a wine expert attached to the Paris Court of Appeal recognized by the profession.
Sustainbility
With our clients he vast majority of whom have been with us for more than 5 years.
With our employees whom we allow to become wine experts by giving them access to different levels of the Wine & Spirit Education Trust, and by giving them the opportunity to express their career aspirations every year, and whom we always place at the heart of the company's strategy.
With the domains and the châteaux with whom our Château Relations Managers maintain close, trust-based relationships and share a passion for wine and authenticity.
In the distribution of our products, with packaging boxes made of 70% recyclable materials, the highest possible rate for transporting wine bottles without risking damage, and with the U'wine Protect® innovation, a patented technology that prevents breakage during transportation and reduces the impact of hygrometric and thermal vibrations on the bottles.