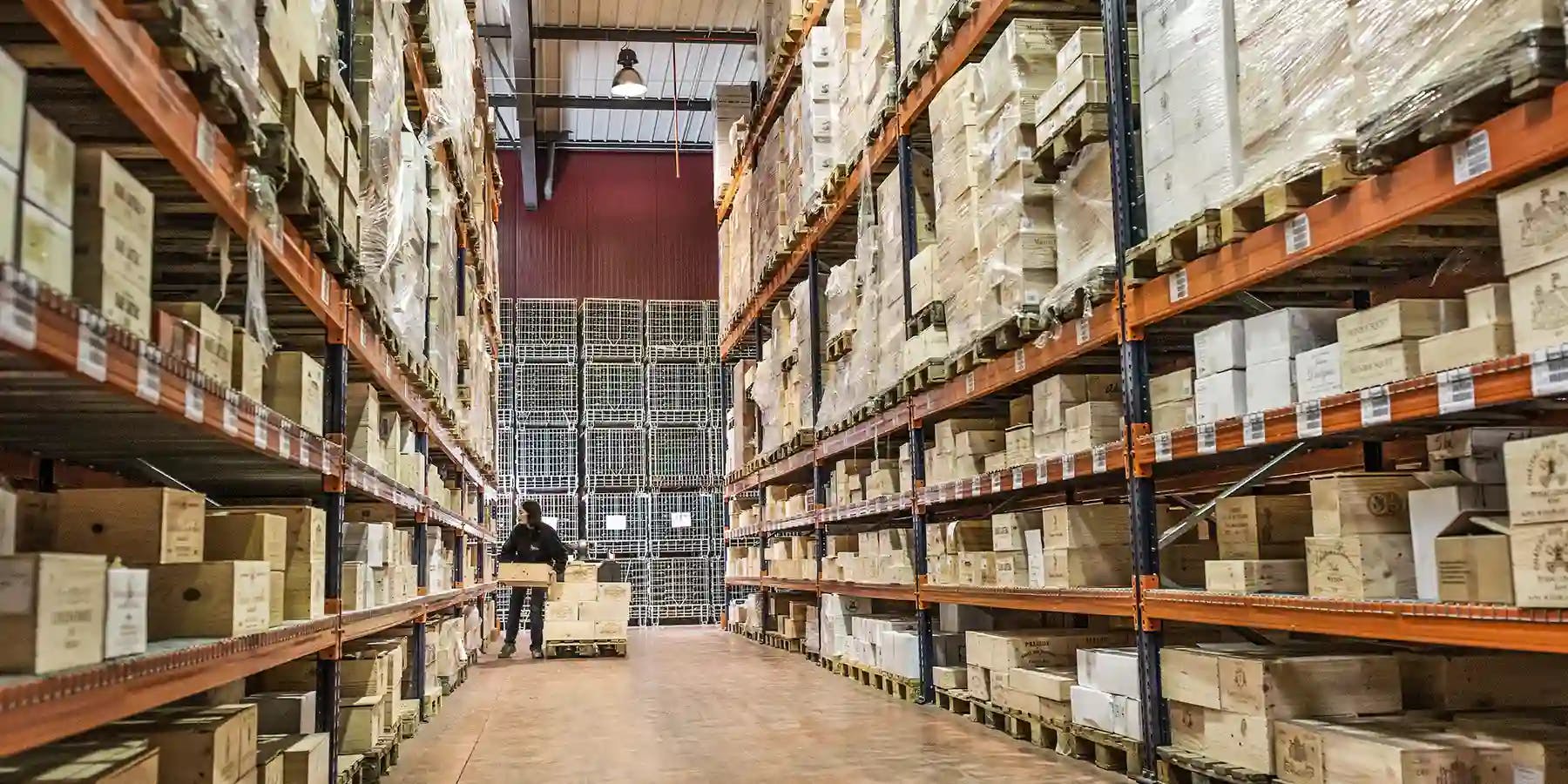 A wine for aging does not have to keep all its secrets to itself.
Our wine storage option
Storage under high surveillance
We offer an option to store your wines in France in ultra-secure cellars, specialising in the storage of wines and spirits and the handling of grands crus classés. The bottles are kept at a temperature of 16° with controlled humidity to ensure ideal conditioning.
This storage option includes all-risk bottle insurance (theft, breakage, fire) at market value.
An inventory of stocks is carried out each year to certify the existence of the wines in our warehouse. Stocks are audited and our accounts are certified annually by our auditors.
Storage fees
| | | | |
| --- | --- | --- | --- |
| | Rising Star | Famous Second | Legends |
| Annual price for one bottle | 0,80 € TTC | 1,2 € TTC | 1,60 € TTC |
Billing is annual and you can choose to have your bottles delivered as soon as you like thanks to our various delivery options.
Optimal storage
The deterioration of a bottle of wine can have 4 origins:
A large shock or a succession of small shocks;
Too hot or too cold a temperature or too rapid a change in temperature;
Too high a humidity level;
Vibration.
In order to reduce the risk of deterioration of these products, which are true works of art, we have developed an innovative and ecological solution of cork shavings which offers optimal protection and conservation of the bottles in the wooden case. The patented U'wine Protect® technology is made up of cork shavings from unused industrial offcuts, granulated into 3 to 5 millimetre pieces that protect against breakage during transport and against hygrometric, thermal and acoustic variations. They preserve the labels during storage and offer a double cork & air barrier to limit the contamination of wine by TCA ("cork taste").
This technology was also born out of a need for our business to deliver fine wines at short notice anywhere in the world.