The different sizes and formats of wine bottles
Wed, Sep 13, 2023 at 17:00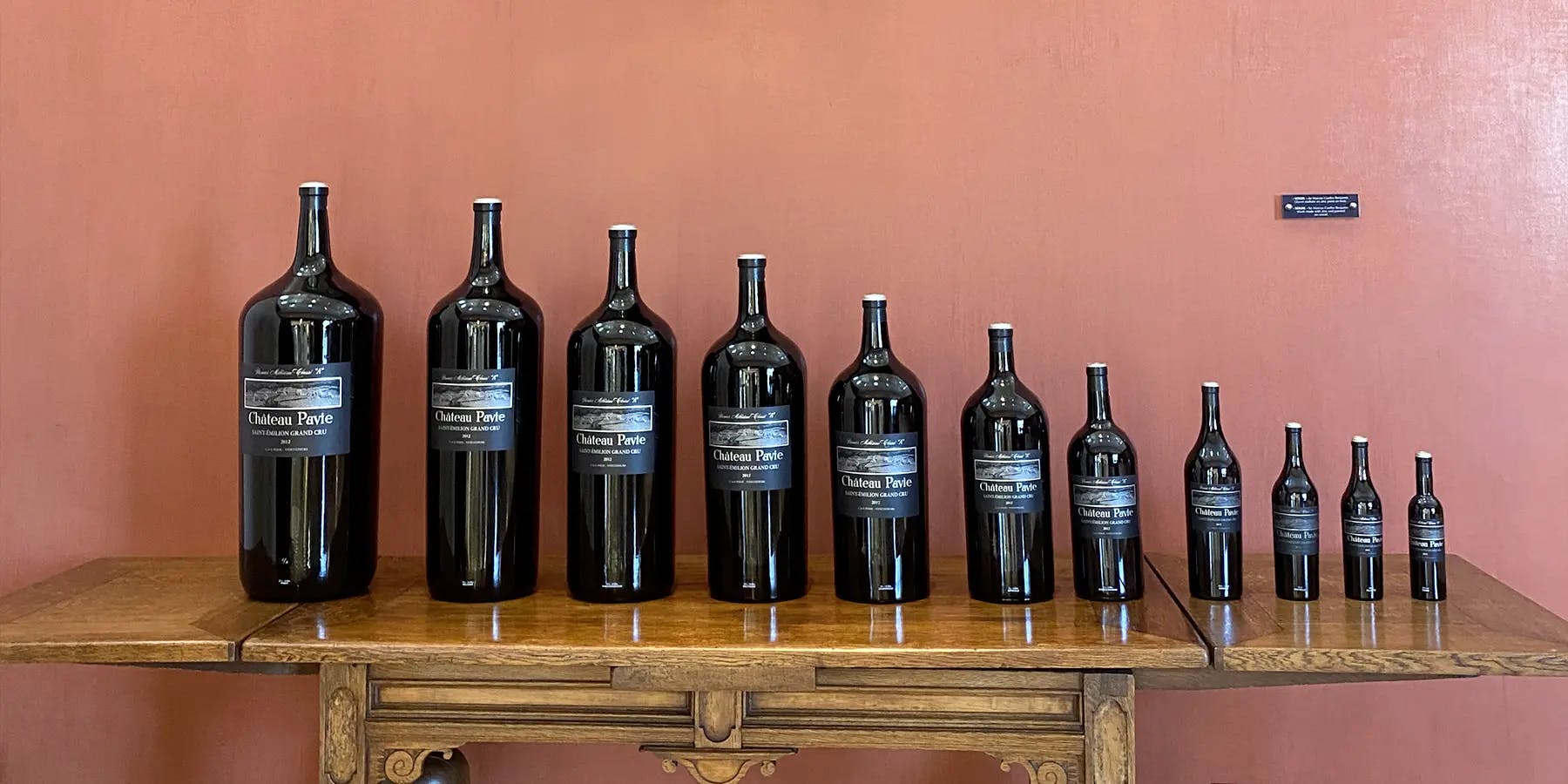 In the world of wine, bottles come in a variety of formats, from standard bottles to large prestige bottles. Each bottle format has its own specific use and charm. Methuselah, Piccola or Melchior: find out all there is to know about wine bottles, formats and their names.
Wine bottle sizes
The different sizes of wine bottles:
Piccola : 0.20 liters (equivalent to 1.5 glasses of wine)
Chopine : 0.25 liters (1/3 bottle)
Fillette : 0.375 liters (or 1/2 bottle)
Medium : 0.5 liters (2/3 bottle)
Bottle : 0.75 liters (1 bottle)
Magnum : 1.5 liters (2 bottles)
Jeroboam : 3 liters (4 bottles)
Rehoboam : 4.5 liters (6 bottles)
Methuselah : 6 liters (8 bottles)
Salmanazar : 9 liters (12 bottles)
Balthazar : 12 liters (16 bottles)
Nebuchadnezzar : 15 liters (20 bottles)
Melchior or Salomon : 18 liters (24 bottles)
Souverain : 26.25 liters (35 bottles)
Primate : 27 liters (36 bottles)
Midas or Melchizedek : 30 liters (40 bottles)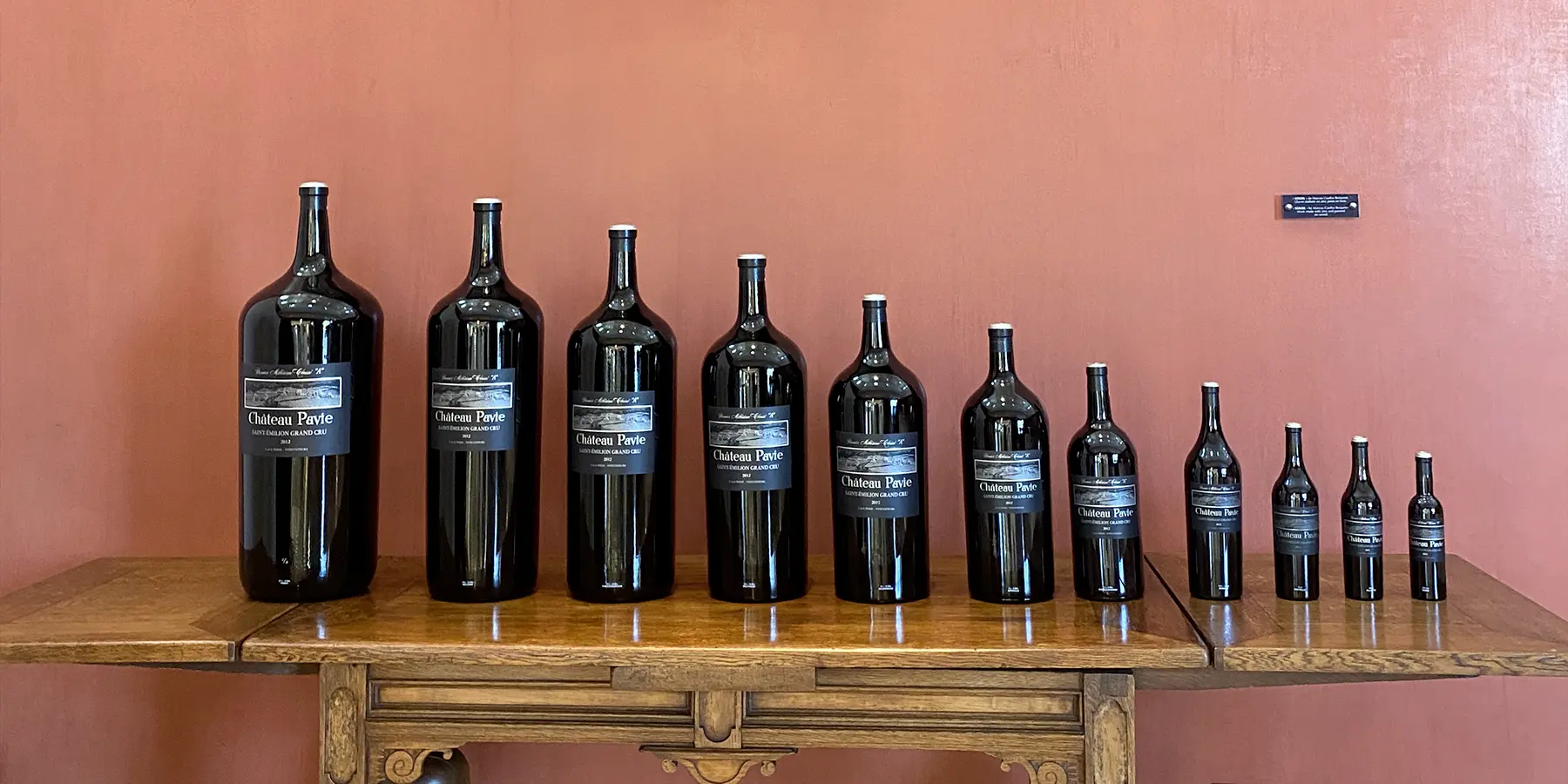 The origin of format names
The origin of wine bottle names is often steeped in history and tradition. Each bottle format takes its name from biblical characters, kings or emperors, saints or mythological figures. For example, the magnum is named after the Latin word "magnum" meaning large, referring to its larger size than the standard bottle. Jeroboam is inspired by the name of the biblical king Jeroboam, while Methuselah takes its name from the biblical patriarch Methuselah, referring to the longevity of this large format.
These evocative names have been adopted over the centuries, and their use has been perpetuated in the wine world, bringing a touch of elegance and prestige to these different bottles. Each name evokes a story and gives each bottle format a unique identity, reflecting the richness of winegrowing history and the links between wine and culture. So, when choosing a bottle of wine, keep in mind that its name carries a story, adding an extra dimension to your tasting experience.
Wine bottle sizes vary according to region
Wine bottle formats can vary from one wine-growing region to another, each with its own specific characteristics and traditions. For example, in France, Bordeaux wine bottles are often recognized by their pronounced shoulders and stocky shape, while Burgundy bottles feature less pronounced shoulders and a more slender silhouette. Alsace wines are generally bottled in tall, slender flutes, allowing their delicate aromas to shine through.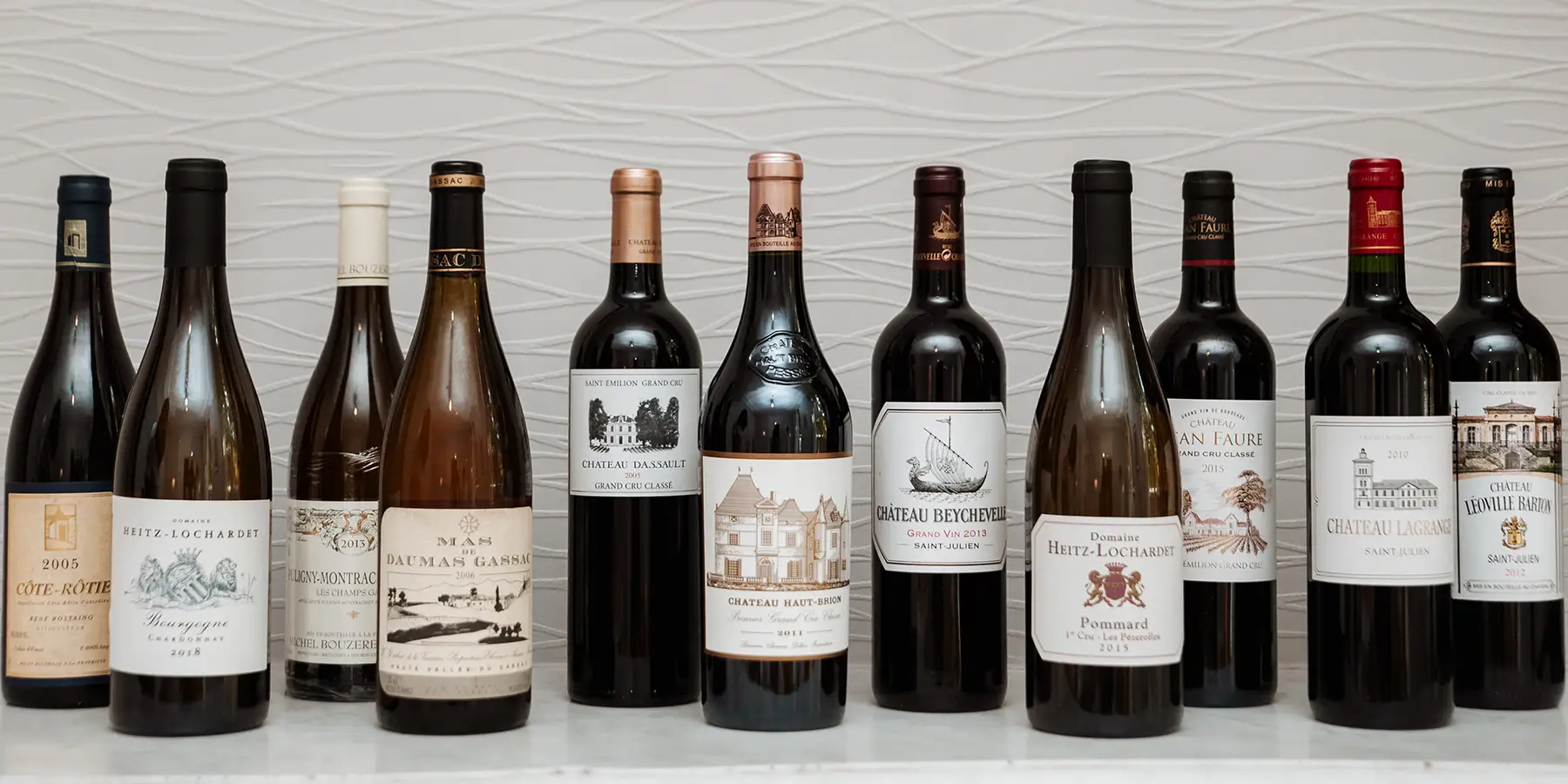 In addition to shapes, the names of bottle formats can also vary from region to region. For example, in Bordeaux, the 3-liter format is called "Double Magnum", the Jeroboam corresponds to a 4.5-liter bottle and the 6-liter format is called "Impérial". In the Jura region, the emblematic vins jaunes come in a 62-centiliter "Clavelin" bottle, and there's also a 36.5-centiliter "Demi Clavelin". These specially-shaped bottles, which date back to the 18th century, are reserved for yellow wines.
Each wine-growing region has developed its own bottle characteristics, in harmony with its traditions and identity. These features give each wine a distinctive presentation and enable connoisseurs to easily recognize the wine's origin and style just by looking at the bottle. It's one of the many facets that make the world of wine so rich and fascinating for wine lovers and enthusiasts alike.
Why is the most popular format the wine bottle ?
Wine bottles are generally 750 milliliters, or three-quarters of a liter, due to their historical origins. This capacity is the fruit of a tradition that goes back several centuries. The standardization of the 750-milliliter wine bottle dates back to 1866, and was intended to facilitate trade between France and England. The English, the main consumers of French wine at the time, used the imperial gallon as a unit of measurement (equivalent to 4.54609 liters).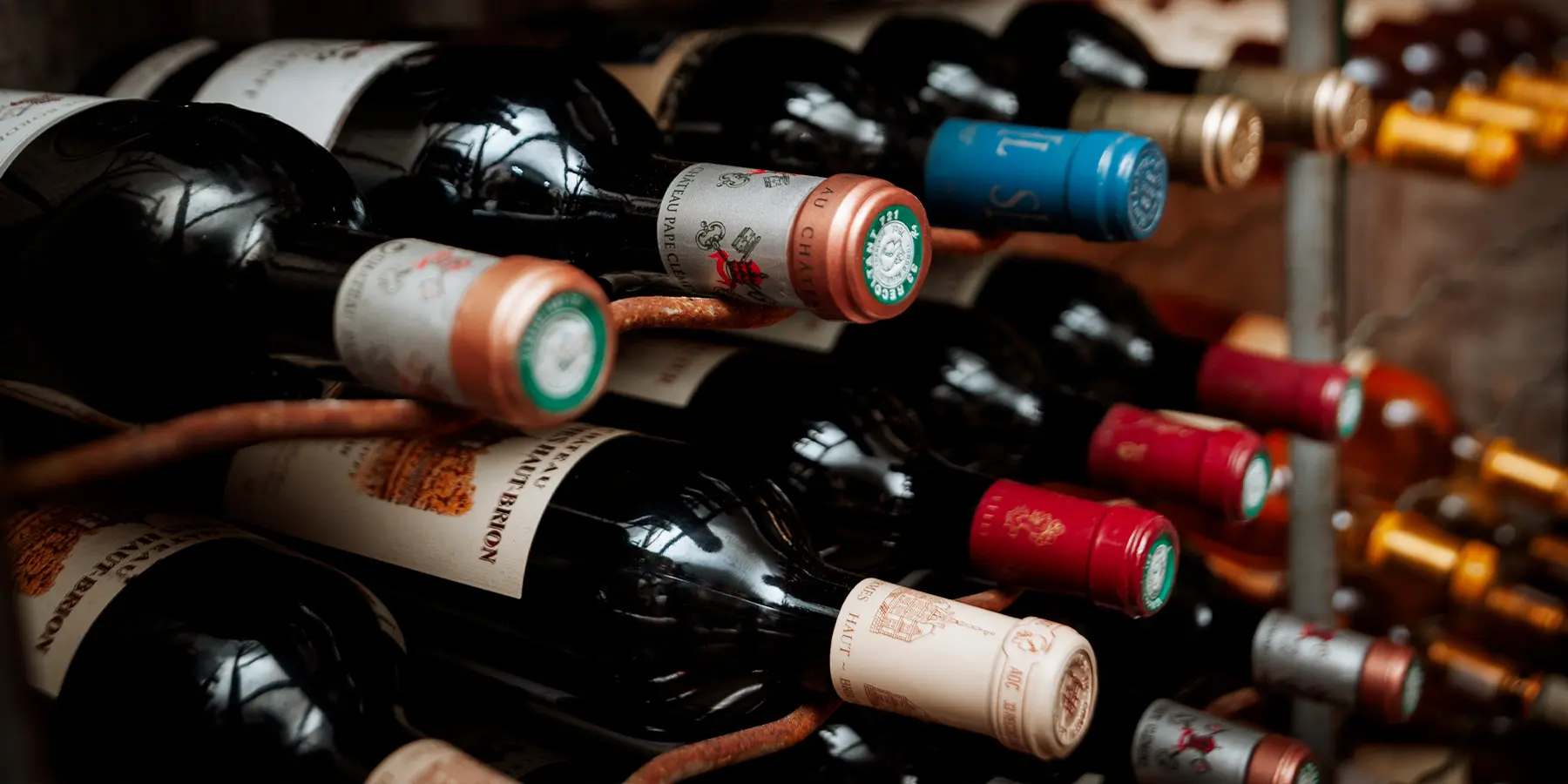 The 75 centiliter capacity was chosen to allow convenient conversions and easy transfers. One imperial gallon corresponded to 6 bottles of 75 centiliters, which also explains the usual packaging of these products in 6 or 12-count packs. The English, for example, transported wine in 50-gallon barrels, or approximately 225 liters of wine: the equivalent of 300 75-centiliter bottles. This standardization played an essential role in the wine trade between the two countries, and has endured in the wine world ever since. What's more, this format is considered ideal for aging and maturing wine, allowing good aeration and favoring its evolution over time.
The advantages of large formats
Wine bottles come in a variety of sizes, and generally speaking, the larger the format, the longer the wine's shelf life. For example, a wine in a half-bottle will reach its peak more quickly than the same wine in a magnum, due to volume-related differences in oxidation and redox. Each wine-growing region has its own specific bottle formats, and these have an impact on wine conservation. Indeed, a larger capacity will allow the wine to age more slowly and gently, thanks to better thermal inertia.
What's more, larger bottles have thicker glass, helping to stabilize the wine's temperature. Air exchange is also influenced by bottle size. To find out more about optimal storage conditions for your wines, read our article on the subject. In a magnum, for example, air exchanges take place via the same neck as in a 75 cl bottle, but the quantity of wine is greater, so aging will be slower and more qualitative. It is therefore important not to consume a magnum too young, as its size means that it needs to be kept longer to fully benefit from its qualities.
Now that you're familiar with the different formats of wine bottles, you can impress your friends at dinner parties with the names of the bottles. You'll also be able to choose the most appropriate format to take full advantage of the qualities of each vintage, and offer your loved ones a variety of formats by explaining the origins of the names of these formats. Whether for immediate tasting or extended aging, bottle formats offer an exciting diversity to meet all the needs and preferences of wine lovers.