The art of perfect harmony
Tue, Oct 31, 2023 at 10:00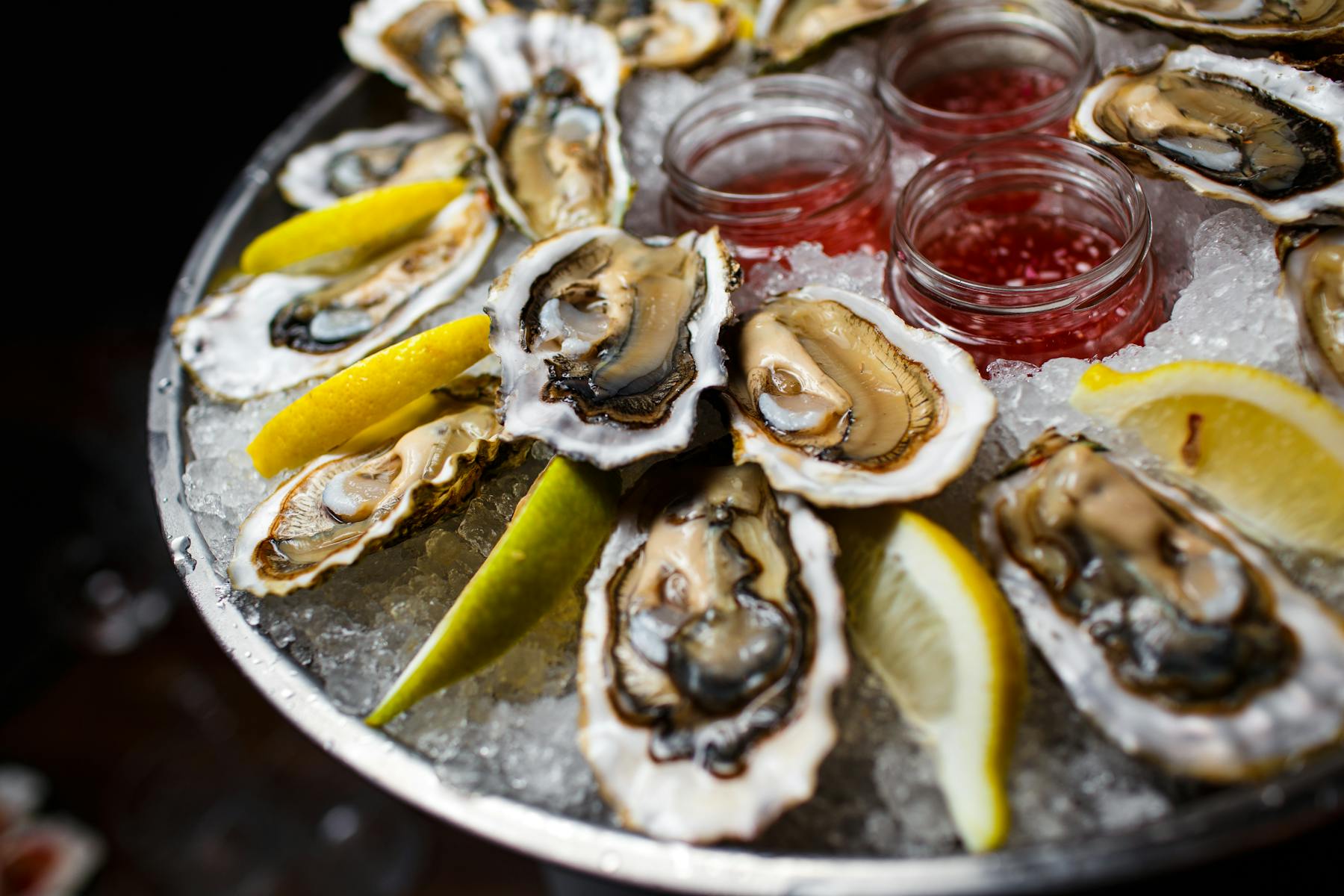 In the world of gastronomy, there is a mysterious marriage, a subtle alchemy that lies in the perfect match between wine and seafood. A sensory quest where the ocean and the vineyard meet...
In the secret of our family, a tradition has brought us together for generations: the Sunday seafood platter. What makes this tradition so unique is my grandfather's careful choice of wine. So it's under his expert guidance that I share with you the secrets of the perfect match between land and sea.
Dry white wine: a sure bet
Mineral and fruity, it enhances the taste of iodine without any false notes. A dry white wine, known for its lively acidity and finesse, will act as an ideal counterpoint to the subtle flavours of the seafood.
Chef's advice: don't neglect your sauce when choosing your wine! Although there are no strict rules, it's important to create a harmonious balance between the wine and the sauce, so that neither dominates the dish. So if you opt for aïoli, go for a Chablis or a Pinot Blanc from Alsace. For a homemade mayonnaise, try a Sancerre to add roundness to the platter. And if you're craving the legendary butter and garlic sauce, go for a Chardonnay for its creamy texture and slightly sweet taste, which will add depth to the sauce.
Sweet white wine: a daring contrast
If you're daring and looking for a new taste experience, this pairing is sure to please. Sweet white wines are known for their sweetness and moderate acidity, and can be the perfect balance to embellish your shellfish.
Chef's tip: acidity in wine is essential to balance the sweetness and saltiness of seafood. So look for a rather young sweet white wine with lively acidity, as this will help to refresh the palate and contrast with the richness of the wine. Sauternes, late harvest Sauvignon Blanc or Riesling are good options.
Brut Champagne: an ode to gastronomy
The delicate bubbles of this sparkling wine will bring freshness, lightness and sophistication to your seafood. The liveliness and acidity of champagne cleanse the palate between each mouthful, allowing you to better appreciate their subtle nuances.
Chef's tip: to avoid spoiling your seafood, try a brut champagne, as a demi-sec would add too much sweetness to your dish. How about a blanc de blanc served well chilled ?
Red wine: a bold choice
While white wines and champagne are often the preferred choice, it's perfectly possible to experiment with red wines. Does this pairing surprise you? A little daring, yes, but light, fruity reds are the best choice, as they won't overwhelm the delicate flavours of the seafood, so soft, supple tannins are preferable.
Chef's tip: Serve your red wine slightly chilled, between 12 and 16 degrees. Chilling will attenuate the wine's strength and make it more adaptable to seafood.
The art of pairing
Food and wine pairing is an art that leaves room for experimentation. Try new combinations to discover unexpected flavours. Whether you opt for a classic Sauvignon Blanc with oysters or dare to try a Pinot Noir with prawns, the most important thing is to savour every mouthful and every sip. So wow your taste buds !