For an epicurean Christmas: 10 wines to give to your loved ones
Wed, Nov 8, 2023 at 10:00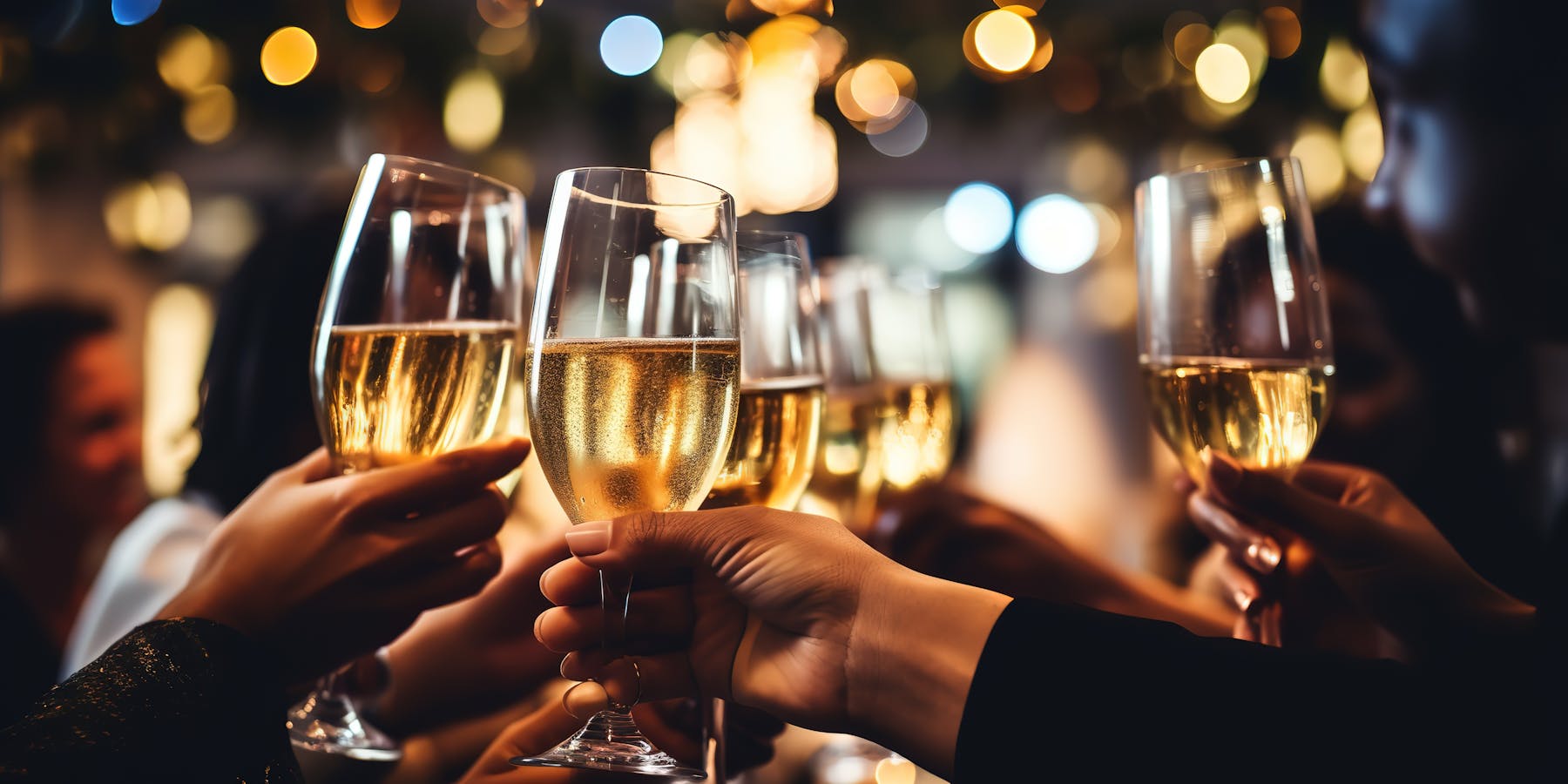 The festive season is fast approaching and with it comes the perfect opportunity to celebrate love, gratitude and togetherness with our nearest and dearest. If you're looking for the perfect gift to brighten the hearts and taste buds of those you cherish, look no further.
Christmas, that enchanting time of year, conjures up many warm memories: crackling fires, glittering decorations and, of course, moments shared with loved ones. The exchange of gifts plays a central role in the celebration of this holiday, and there's nothing like a good wine to elevate the festivities. Whether you're a seasoned wine lover or a novice looking to treat your loved ones, these suggestions are sure to awaken your senses.
Les Fiefs de Lagrange 2017
Bordeaux, Saint-Julien
Les Fiefs de Lagrange 2017 is a jewel of the Saint-Julien appellation, made for special occasions. With its deep red colour, it offers subtle aromas of red fruit, blackcurrant and woody nuances that awaken the senses. On the palate, its balanced structure and silky tannins make it ideal for celebrations. The gift of this bottle is to share the very essence of the Bordeaux tradition, a gift that will delight connoisseurs and novices alike.
Château Faugères 2017
Bordeaux, Saint-Émilion
For a gift that evokes the elegance of Bordeaux, Château Faugères 2017 is an unmissable choice. This complex, richly flavoured red wine seduces with its aromas of black fruit and spice, wrapped in velvety tannins. A gift of this bottle will add a touch of sophistication to your celebrations.
Olivier Merlin Pouilly-Fuissé Les Chevrières Blanc 2017
Bourgogne
This Pouilly-Fuissé from Olivier & Carine Merlin is a gift for lovers of exceptional white wines. With a balance that is both powerful and finely chiselled thanks to its limestone footprint, it embodies the finesse of Burgundy white wines. This vintage is sure to take you on a journey to the heart of Burgundy.
Château Larrivet Haut-Brion 2017
Bordeaux, Pessac-Léognan
Let the 2017 vintage of Château Larrivet Haut-Brion brighten up your celebrations. This red wine seduces with its black fruit aromas, freshness and fine tannins. Its solid structure and lingering finish make it a classic choice for Bordeaux lovers.
Domaine Vacheron Sancerre Les Romains Blanc 2018
Valée de la Loire, Sancerre
Give the gift of a renowned white Sancerre to add a touch of freshness to your festivities. With its fresh citrus and mineral aromas, this bottle is an ideal choice for lovers of a lively, elegant white wine. This emblematic cuvée on flint is surely the estate's best-known.
Remoissenet Père & Fils Marsannay Les Echezeaux 2018
Bourgogne
This "cuvée" is an invitation to discover the richness of Burgundy red wines. The 2018 vintage is both bright and ripe, with a natural richness and density that is full of deliciousness. Its aromas of cherries, violets and spices make it a gift of character, perfect for gourmet feasts
Mas de Daumas Gassac 2017
Languedoc-Roussillon
Use this bottle to introduce your friends and family to the Languedoc-Roussillon region. This red wine seduces with its aromas of ripe fruit, garrigue and spices. It embodies the warmth and generosity of the South of France, making it an ideal gift for festive occasions.
Château Fleur Cardinale 2014
Bordeaux, Saint-Emilion
Château Fleur Cardinale is a true invitation to Saint-Émilion luxury. Its values of precision, respect for the environment and balance have made it a renowned estate. This 2014 vintage, with its blend of modern freshness and traditional well-integrated ageing, embodies the elegance and power of the wines of this appellation. Enough to delight your guests !
Château Ferrière 2019
Bordeaux, Margaux
Château Ferrière 2019 is a bottle that evokes the grace and elegance of Margaux. With a highly innovative vision of the world of wine, Claire Villars-Lurton is now a leading figure in the Bordeaux wine world. With this bottle, offer up aromas of black fruit, cedar and violets for celebrations imbued with refinement and Bordeaux tradition.
Domaine Henri Rebourseau Gevrey-Chambertin 2018
Bourgogne
For lovers of red wines with character, Gevrey-Chambertin is a must: fruit, finesse, elegance, freshness... everything you'd expect from a fine Pinot Noir! Its complex aromas make it a gift that will leave a lasting impression.
Wine has a unique ability to bring us together, create memories and add a touch of refinement to our most precious moments. The end-of-year festivities offer an opportunity to share these moments of happiness with our loved ones, so what better way to do so than over a good bottle of wine? They are an invitation to marvel, a gateway to varied terroirs, fascinating stories and enchanting flavours. By offering them to your loved ones, you're sharing the pleasure, the discovery and the love.
We wish you a wonderful festive season, full of conviviality and sharing. We wish you all the best !