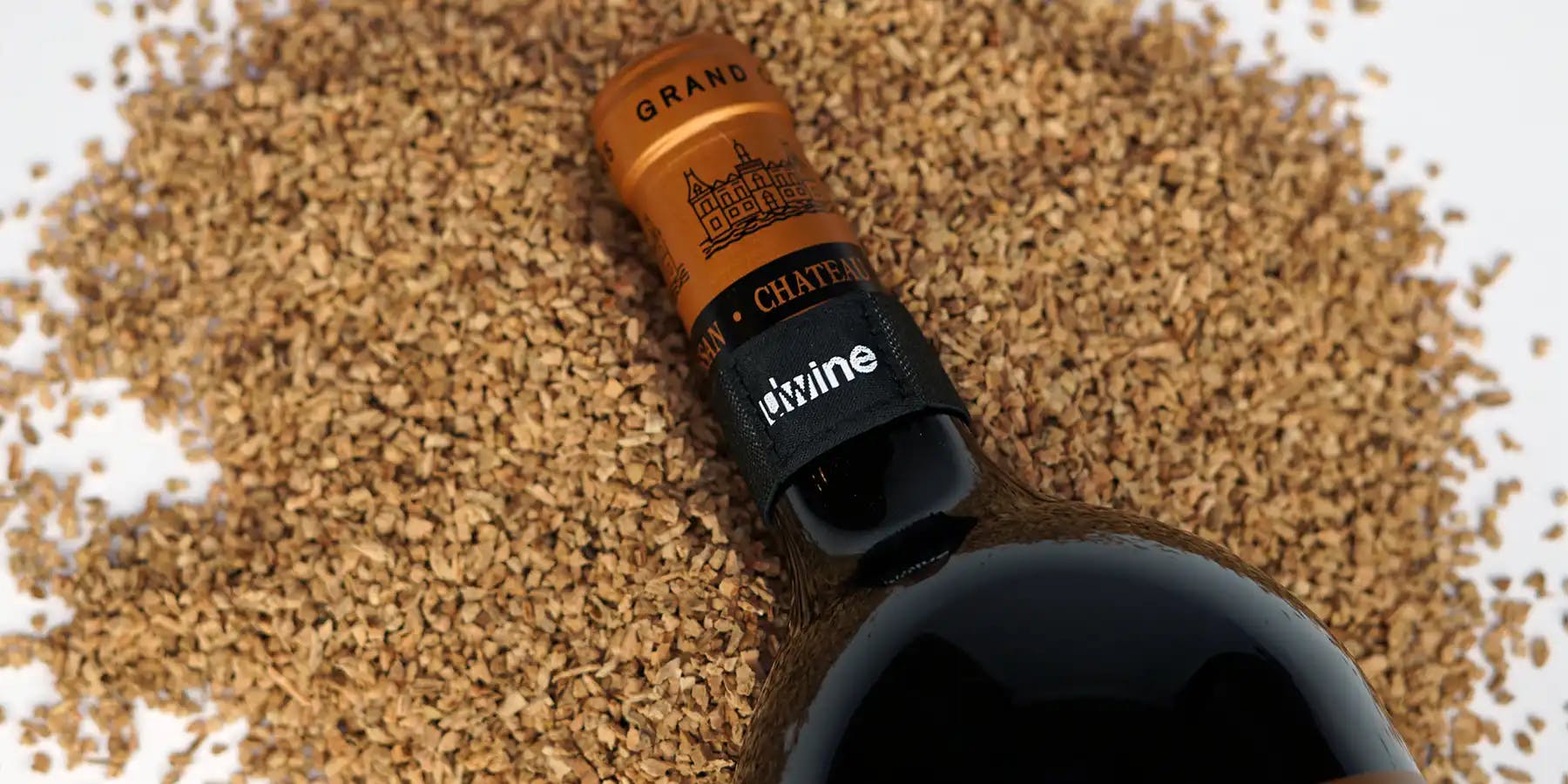 A wine that lives through the years must live with the times. Enjoy a smooth, connected and unique cellar management experience with Tag.
We have created a fluid, connected and unique cellar management experience. Thanks to U'wine technologies, you can link each bottle of wine to the U'wine application via a Tag chip in order to better manage your cellar as you taste.
To do this, we have invented and developed a chip, called Tag, equipped with NFC technology. This is a technology that enables communication between two devices, which is used for example in contactless payment.
This chip, placed on the neck of the bottle, is linked to your cellar in the U'wine application. You can add or remove a bottle from your connected wine cellar with a simple gesture using your smartphone.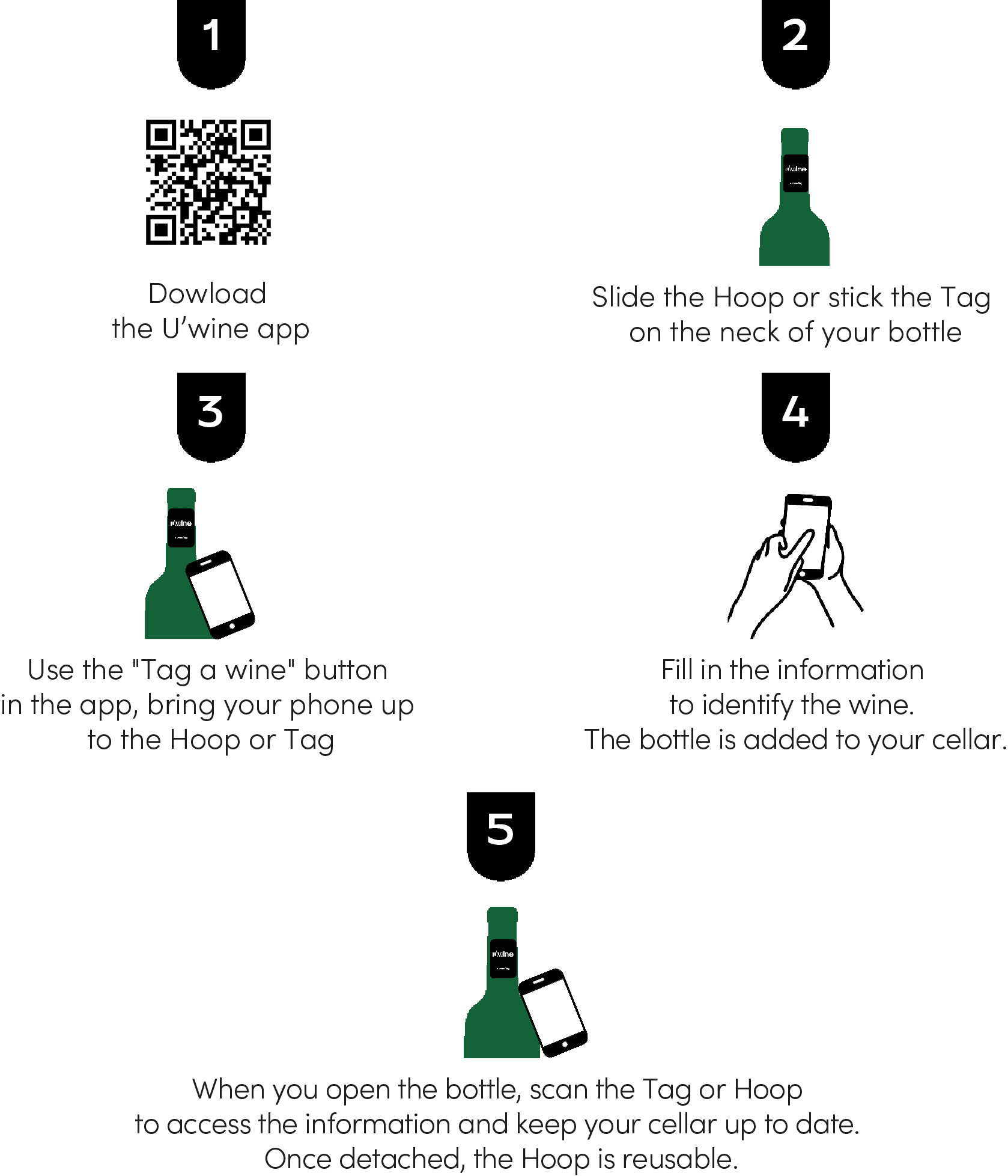 Your cellar in real time
This tag on your bottles allows you to know instantly your stocks, their valuation, your tastings and tells you when to taste your wines at the best time.
Also discover our latest innovation: the Hoop Tag, a real companion for your tastings. It is the little brother of the Tag: equipped with an NFC chip to identify the wines in your connected cellar, it has the advantage of being infinitely reusable.
All the bottles we deliver are already equipped with the Tag. In order to list your entire cellar on our application, it is possible to tag the rest of your bottles by attaching the Tag or Hoop Tag to each of your bottles and setting the parameters. To do this, go to the shop to order your tags and connect your cellar!