U'WineMakers
Our team that we call the U'Wine Makers are here to serve you with great passion and commitment. We share the culture of the Grands Crus with excellence, passion and innovation, offering wine lovers from all over the world enjoyment and excitement. We guide them through the process of creating, building up and successfully managing their wine cellar and offer them access to a wine collection made up of the top 1% of the finest terroirs in the world.
As Makers, we thrive to build tomorrow's wine world by focusing on sustainability, long term value creation and delivering emotions.
€15 M committed orders*
552,000 bottles*
€24.5 M worth of assets under management*
27 U'Wine-Makers**
1,012 members*
2 offices: Bordeaux & Shanghai*
The Selection Committee
Our U'Wine Selection committee is composed of two devoted wine lovers and respected professionals with contacts in the world's most sought-after wine estates: Aymeric de Clouet is a wine expert to the Paris Court of Appeal, and a fond lover of old vintages Bordeaux wines; Quentin Chaperon is our full-time director of sourcing and Châteaux relationships, tirelessly travelling the world to uncover hidden wine gems. Their mission is to secure allocations from the most coveted wine estates and uncover Rising Stars to continue expanding our 1% U'Wine selection.
Quentin Chaperon
Aymeric de Clouet
Where it all started…
« …From my early experience as an entrepreneur, I learned that I had to follow my instincts and stay true to my values. Surrounding myself with great people, be they family, friends, employees, shareholders and Customers is the key to my success. Antoine, our CFO, is my rock at U'Wine; Florence, my wife, represents my life balance. Our ambition transcends borders and the anglicised U'Wine name is testimony to this. Our story has only just begun…
See more
Our 1%
« A terroir is the combination of a unique soil and climate, carefully nurtured by the Wine maker.
Without terroir, there are no « Grands Vins ». Choosing 1% of the top terroirs means possessing the finest wines in the world in your wine cellar.  »

172 Wine Estates
675 Wines
6 Countries
3 Wine Profiles: Legend, Famous Second, Rising Star
Domaine Mas de Daumas Gassac
Category: U'Wine Famous Second 
History: In 1907's, Véronique and Aimé Guibert were looking for a familial mansion in the Hérault hinterland and found out an old Mas and an abandoned mill. They fall in love with the estate. Land enthusiastic, Véronique and Aimé wondered what they can cultivate. Henri Enjalbert, a teach in Bordeaux University and also a geologist specialized in relationship between soil and grape went to their estate. After having covered the Mad Daumas land during hours, he discovered a soil made of glacial grèzes close from the best terroirs in Côte d'Or in Burgundy. He claimed: "a Grand Cru can be created here but it could take maybe 200 hundred years before he becomes recognized and accepted as much!"
The Mas of Daumas Gassac is the most Bordeaux vineyard, with Emile Peynaud as a wine consultant who also works for famous Bordeaux Châteaux (Château Léoville Las Cases, Château Margaux, Château Haut-Brion, Château La Mission Haut-Brion and Château La Lagune). "I work for the greatest French grands crus, but here, for the first time, I had the chance to participate to the birth of a grand cru."1978, the first vintage in Mas of Daumas Gassac Red is composed of 80% of Cabernet Sauvignon.
The Mas of Daumas Gassac refuses categorically to plant clones and uses only old grape variety with small yields. As a real museum, the vineyard houses a big range of grape variety:Cabernet Sauvignon, Cabernet Franc, Malbec, Tannat, Petit Verdot, Carmenere, Syrah, Pinot Noir, Petit Manseng, Viognier, Chenin, Chardonnay, Bourboulenc, Gros Manseng, Semillon, Neherlescol (Israël), Amigne (Switzerland), Sercial de Madère (Portugal), Khondorni, Tchilar (Armenia), Albarino (Spain), Falanghina, Fiano, Grechetto todi (Italy). The work is perpetuated with the new generation with 4 sons keeping on growing Mas of Daumas Gassac awareness and success.
Characteristics:
Surface: 50 ha
Geology: Glacial grèzes
Grape varieties:
- Reds: 80% Cabernet Sauvignon, 20% others (Cabernet Franc, Malbec, Merlot, Tannat, Petit Verdot, Carmenere, Syrah, Pinot noir, …)
– Whites: 90 % (Viognier, Petit Manseng, Chenin, Chardonnay), 10% others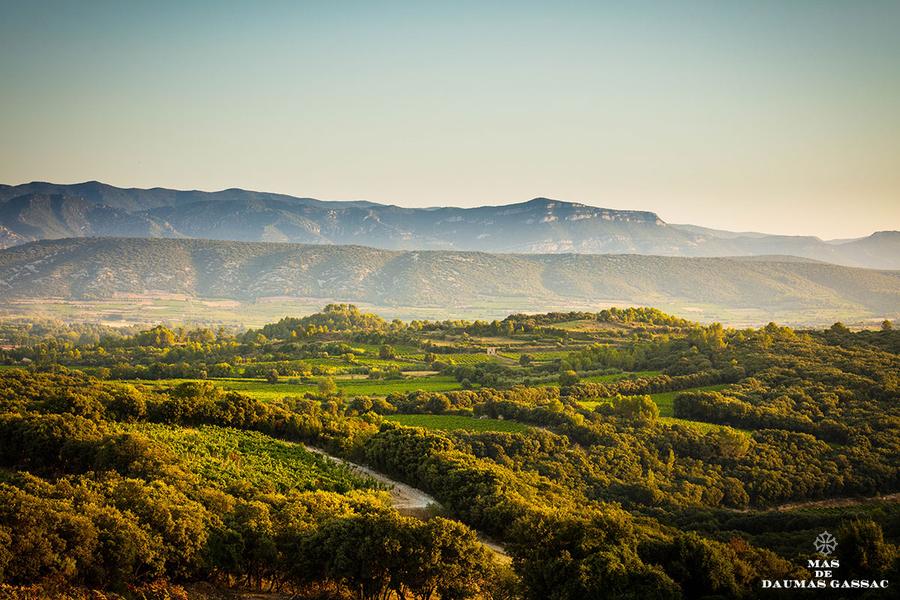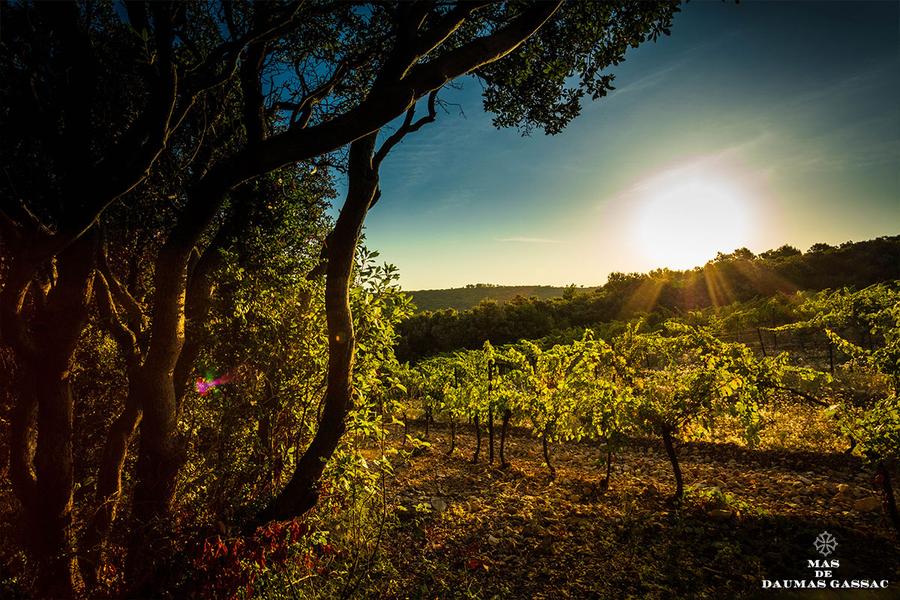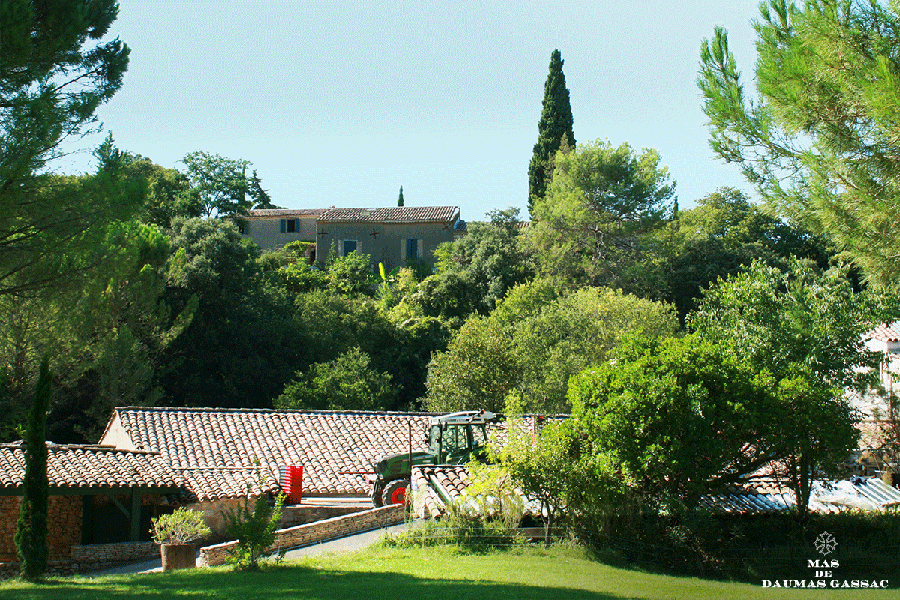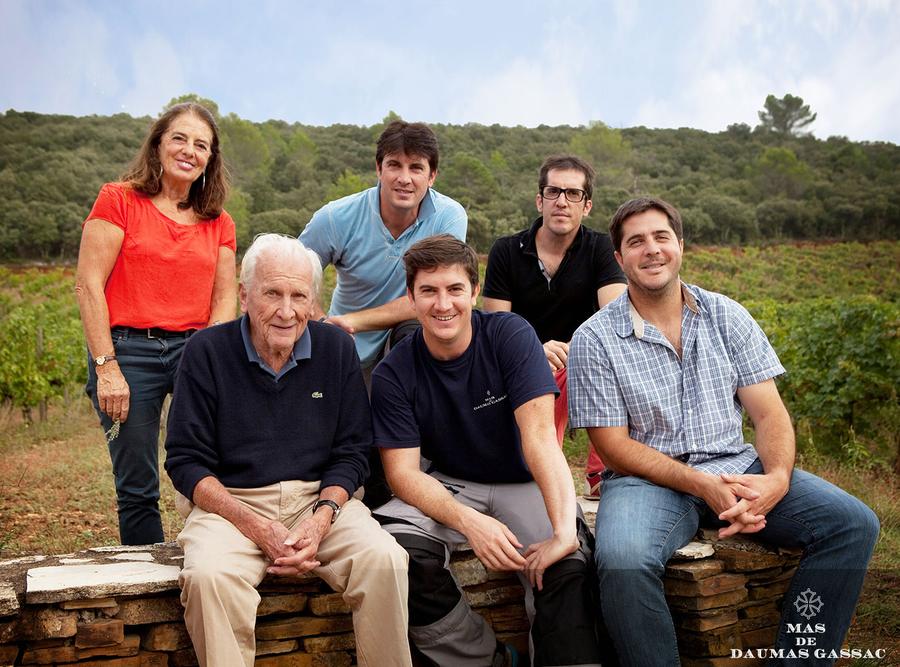 WELCOME TO U'WINE
Are you of drinking age in your country of residence?
You are under the age of 18.
You can't enter the site
alcohol abuse is harmful for your health, consume in moderation